Everybody Wellness Clinic
Shane D'Souza
RMT, Kinesiologist and Certified Personal Trainer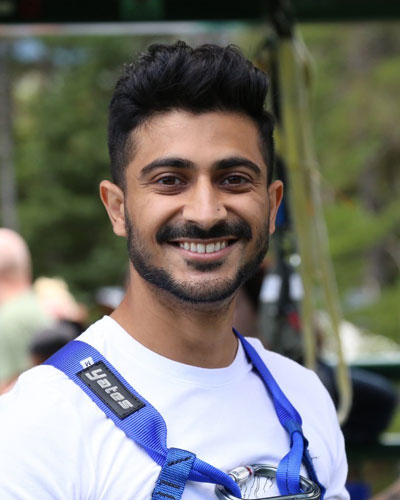 Shane obtained his certification as a Kinesiologist  from The University of British Columbia - Okanagan and has gained experience working in busy and reputed Wellness and Physiotherapy clinics in Kelowna and Vancouver.
Shane then went on to completing his Registered Massage therapy program from WCCMT, New Westminster. He practices as a Full-Time RMT. 
Shane can apply his knowledge of anatomy, physiology and body mechanics to assess an individual's functional movements. He can assist in providing pain relief and treatment of soft tissue injuries resulting from over-use, Motor Vehicle Accidents(MVA), sports or workplace injuries, as well as general disorders such as chronic pain and fatigue. Shane's focus is on active rehabilitation to get his clients back to optimal health. 
As a Certified Personal Trainer, Shane conducts both group and private training sessions for his clients. Shane has also conducted small group training sessions for seniors with disabilities. 
Shane grew up playing competitive soccer with Surrey Youth and Surrey United Soccer Clubs, representing his team at the Provincial level